Recently, because ZTE was banned by the U.S. government to ban the use of U.S. electronic chips, the use of semiconductor technology has been popularized throughout the country, and many people understand that domestic manufacturers are so backward in the semiconductor industry. Not only downstream chip R&D and design, but also upstream semiconductors. Equipment and materials are heavily dependent on imports.
Fortunately, this situation is changing, and the lithography technology needed for chip production is now localized, and domestic companies have taken over another key technology of China's core.
We heard a lot of terms such as lithography machines, etching machines, and nm processes, and they are still unfamiliar with photoresists.
The bought silicon wafer can be put into the production line after being inspected without damage, and there may be various film forming processes in the early stage, and then it will enter into the process of coating photoresist. The lithography process is a graphic photolithography technology and a key process in the manufacturing process of integrated circuits.
First, a photoresist (photosensitive resin) is dropped on a silicon wafer, uniformly applied to a photoresist film by high-speed rotation, and applied to cure the photoresist film at an appropriate temperature.
After the photoresist is applied, it can enter the lithography machine for exposure, so that the ultraviolet ray can generate a circuit diagram in the mask on the photoresist. If necessary, multiple exposures are needed, and the photoresist is used repeatedly, so no step circuit can be created. from.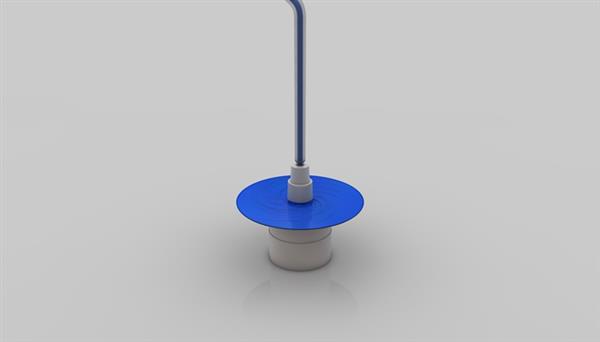 Photoresist is a material that is very sensitive to light, temperature, and humidity and can change chemical properties after light exposure. This is the basis of the entire process.
There are different types of photoresist, and materials such as PMMA (polymethyl methacrylate), polymethyl glutarimide (PMGI), and DNQ (phenolic resin) can be used as photoresists. According to related data, the market value of global photoresist market will reach 41.5 billion U.S. dollars by 2022, with a compound annual growth rate of 5.5% - this market is even larger than the output value of the lithography machine. After all, photoresist is a consumable material. .
At present, the participants in the photoresist market are mostly from the United States, Japan, South Korea and other countries, including Dow Chemical, DuPont, Fujifilm, Shin-Etsu Chemical, Sumitomo Chemical, LG Chemical, and so on. Chinese companies are also in the photoresist field. Lack of core technology.
Today's Science and Technology Daily reported that Shengchun's homemade photoresist, "Linen phenolic resin for photoresists," which was developed in 26 years, has been successfully domesticated, breaking the monopoly of US, Japan, Korea, and other companies.
Shengquan Company is now Asia's largest phenolic resin company. Its technology is derived from the cooperation between Shengquan and British Hayworth Minerals and Chemicals Co., Ltd. in 1997 and the introduction of the most advanced phenolic resin production technology in the UK. Since then, it has been introduced. A series of research and development backbones headed by Li Ningning, senior engineer of former Tianjin Resin Factory.
In 2007, the "Phenolic Resin Technology Research Center" was established in cooperation with the Chemistry Institute of the Chinese Academy of Sciences, and several aerospace and military projects including rocket-resisting ablative materials were introduced and developed. After that, a doctoral workstation was established, and a number of institutions were established. Cooperation between industry, universities, and research institutes was carried out; in 2011, Japan's advanced epoxy resin production technology was introduced and the country's largest electronic grade special epoxy resin workshop was built.
It is only this report that, apart from specifying that the domestic photoresist is a phenolic resin type, the specific performance is still unknown. However, after achieving a breakthrough from scratch, the future will have the cost of development. Many domestic companies are doing so, and technological breakthroughs will have the opportunity to participate in competition. Otherwise, they will not have the qualification to compete with Taiwan. Even beyond it.
Ceiling Rims /PU Ceiling Rims,Many designs with flower or without flower, may be designed according to the mouldings you need, the circle is combined with four parts, you may decorate on the wall and ceiling, or decorate with other elements ,and give you complete new decorative room!
Ceiling Rims (Home Decoration Ceiling Rims,Pu Rim Moulding For Ceiling,Color Rim Led Ceiling Light,Pu Ceiling Rim,Ceiling Rim)are often used in conjunction with PU Ceiling Roses in highlighting focal points like chandeliers and ceiling fans. However, Ceiling Rims can also be used on the wall to accent mirrors, photos and photo frames.
Advantages:
1.Product needs to be trimmed and fitted together during installation to form a circle.
2.Accent your ceilings with beautiful Ceiling Rims.
3.Perfect addition to highlight PU Ceiling Roses.
4.Factory primed and ready for paint or faux finish.
5.Can be cut, drilled, glued, or screwed.
6.Modeled after original historical patterns and designs.
Our Service:
1. Factory direct sale with excellent quality, reasonable price and first-class service.
2. Timely delivery to every corner of the world.
3. Strong supply capacity, high-tech skills and advanced equipment can surely meet customers'requirement.
4. Launching new designs for each category every year.
5. Exquisite workmanship. All products 100% inspected.
6. Preferential freight by Famous shipping company.
7. Excellent after-sales service.
Ceiling Rims
Home Decoration Ceiling Rims,Pu Rim Moulding For Ceiling,Pu Ceiling Rims,Foam Ceiling Rims,Ceiling Rings,Polyurethane Ceiling Mouldings,Ceiling Rims
Suntronic New Materials Technology Co., Ltd. , https://www.dsmdecor.com